SEO Landing Page Optimisation For Your Business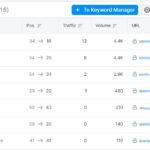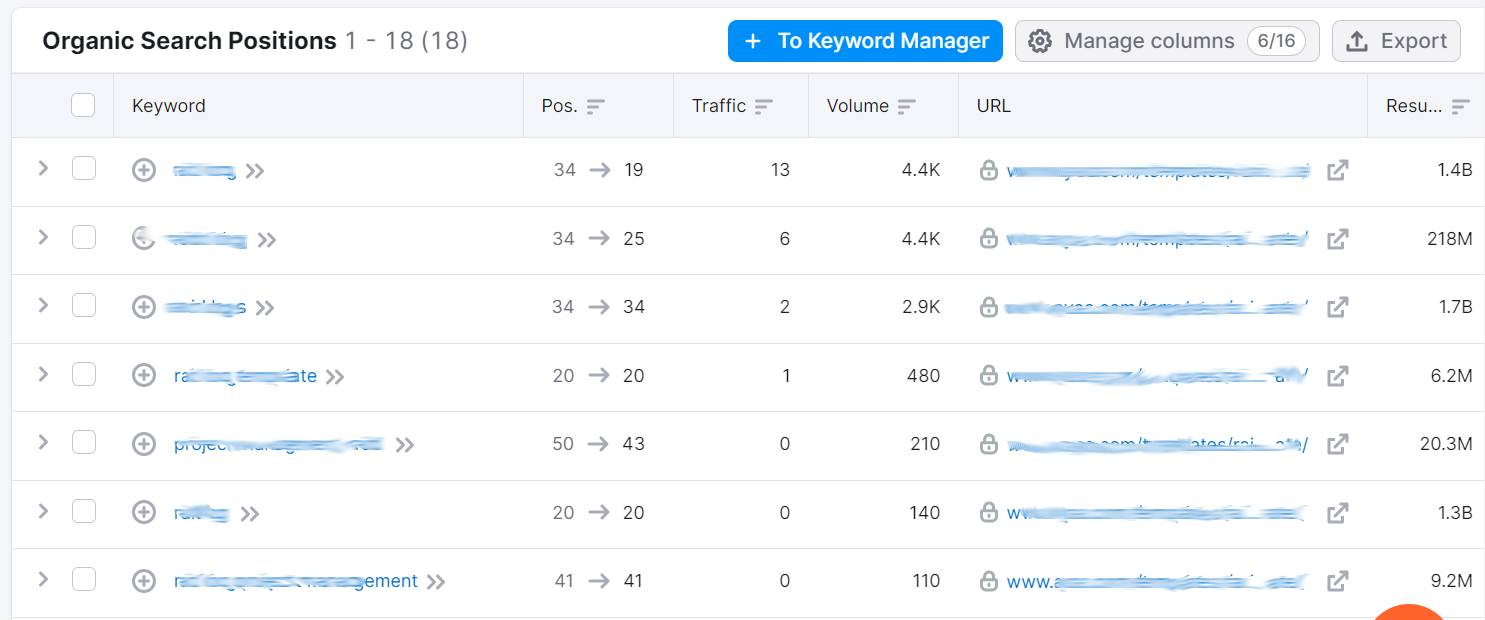 The following guide is to help enable business owners and marketing teams identify opportunities to search engine optimise their websites landing pages. If you need any support with this process, please do not hesitate to get in touch.
Research your landing page rankings
Use tools such SEMrush or Google Search Console to identify which keywords (if any) your page ranks for already.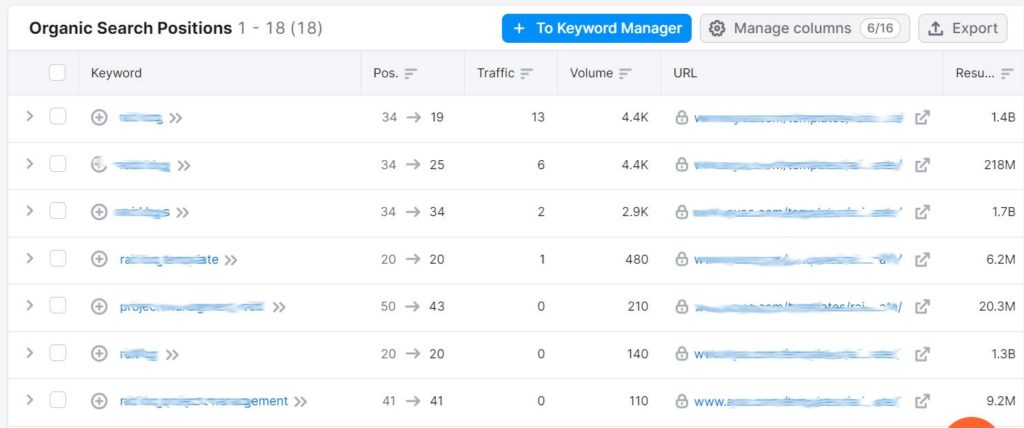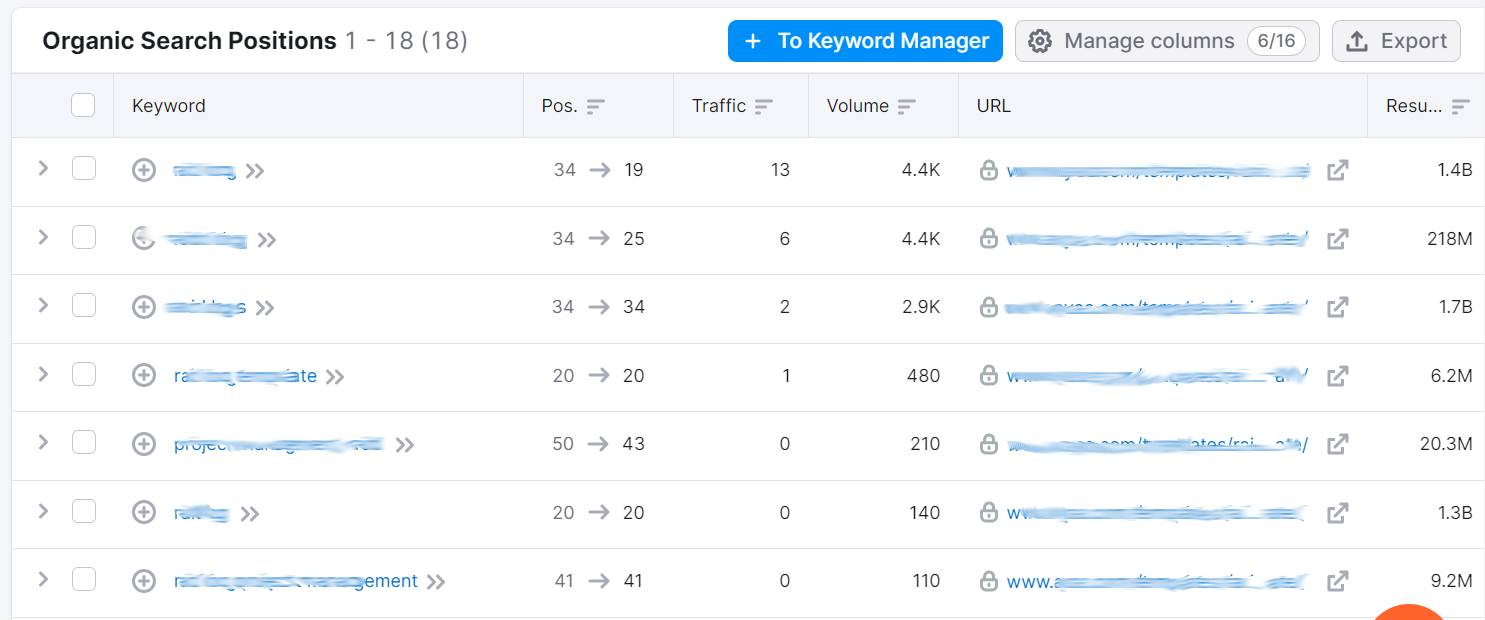 Work out which keywords have the biggest opportunity based on search volume and ranking position. In this case the keyword which has the biggest search volume also ranks on page 2 of Google in 19th position. So the biggest opportunity is to get that keyword ranking on page 1 of Google.
Also be aware of other rankings. If a page also ranks in 20th position for another high traffic keywords you'll need to be careful not to harm rankings for that term by removing content related to templates.
Research your businesses online competitors
Now that you have identified the most important keyword opportunities you can start to do some competitor research. Have a look at the pages that rank top of Google for the keywords you have identified as opportunities. This can be done manually via Google.

Identify content that your high ranking competitors are using and could also work well on your page. This maybe a useful paragraph, some insightful data or FAQ's. Of course all content must be uniquely written for your audience and not plagiarised.
Research which related questions are being asked on Google
Search for the keyword you want to rank for on Google and see what related questions are being asked. Google highlights these clearly in the 'People also ask' section. It may be useful to answer some of them on the landing page you are optimising.

Research related searches on Google
As above, research which related searches Google shows at the bottom of the page when you search for the keyword you are optimising. Ask yourself if these terms should be covered on your landing page.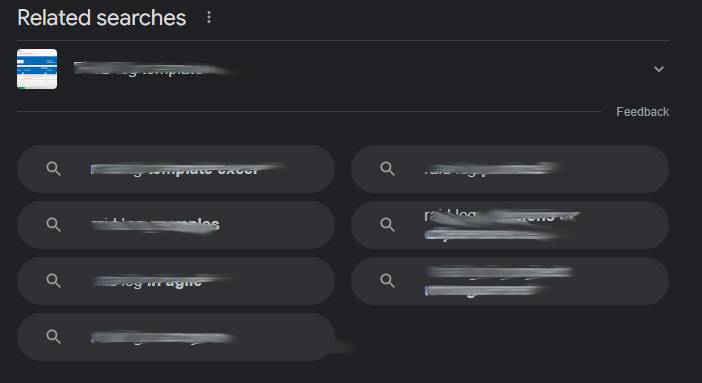 https://answerthepublic.com/ can also be a useful tool for this.
Use SEMrush to find more content ideas
Search for the keyword in SEMrush and it will give you more ideas for keywords and content. If you don't have a SEMrush account, I can run this report for you.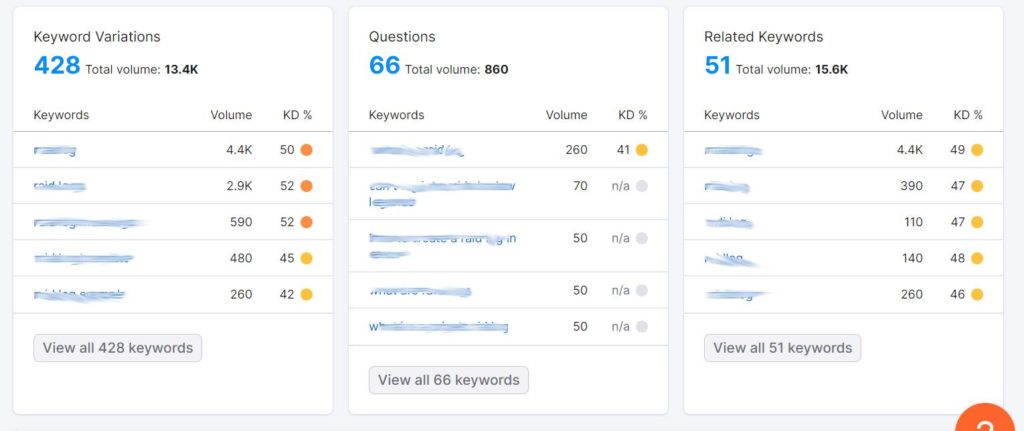 Start the content optimisation of your page
By now you should have a good idea of what content performs well and you could be adding to your page. There are a few rules I like to stick to when writing content for SEO –
Try not to mention your target keyword more than 15 times. If there is too much repetition it could look like you are trying to stuff keywords into the page (even if you're not) and it can do more harm than good. This can be challenging so try and research synonyms that can be used instead of repeating the same word over and over. Google will be expecting relevant synonyms to be on the page.
As mentioned earlier do not remove mentions of keywords that you already rank well for
Write naturally and do not copy and paste content from elsewhere
Optimise your page title
The page title is an important element of landing page optimisation for SEO. It can help increase click through rate (CTR) from Google and also help your page rank higher. Again, there are few tips that can help >
Include the keywords you are targeting
Use as much of the allowed 60 characters as you can
Avoid repetition of the same keywords
Use title case as it is proven to achieve better CTR
Encourage clicks by using enticing language
If you are bidding on this keyword in your PPC campaigns then check which headlines perform well
If you need support with any of the process in this article please feel free to get in touch and I'll try my best to help.