3 ways to drive footfall to your business with digital marketing (and measure success)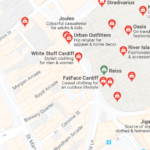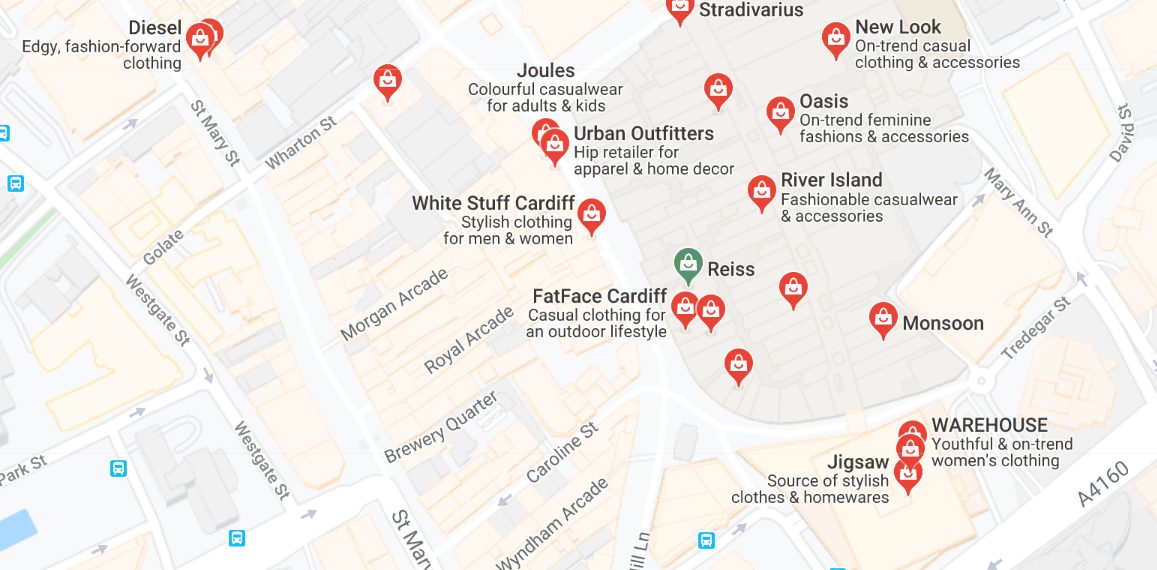 If you have a business that relies on passing footfall then you will be aware of the ups and downs and the dependencies on good weather and weekends. But are you aware that you can leverage digital marketing channels to send people to your business address? Are you utilizing all the following? Your competitors probably are, which means you're missing out
on potential footfall.
Google Local
In the past few years, Google has become very intelligent at understanding the intent of a search query. Combine this with Google's ability to know your current location and Google has the data needed to serve what's known as the Google Local Pack (AKA the 3 Pack). The image below shows
the 3 highest ranking coffee shops in my area, within the Google Local Pack.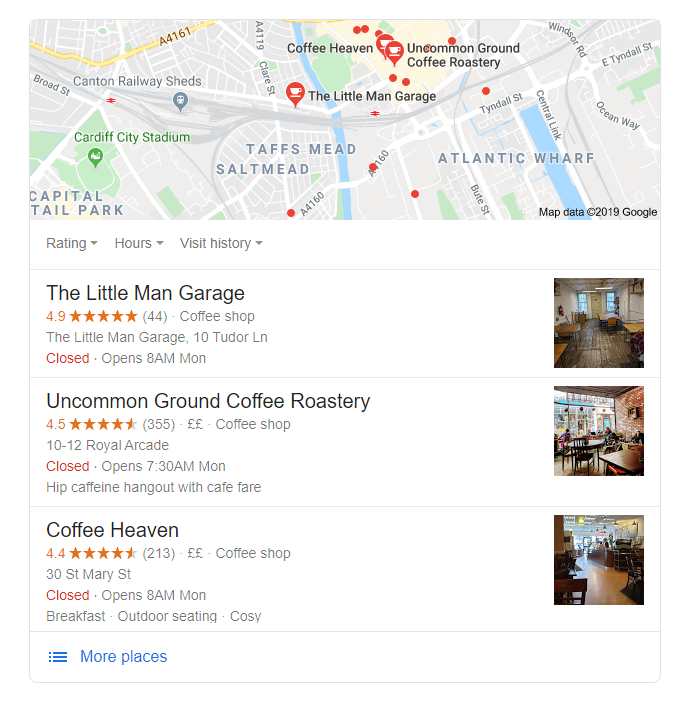 But there are more than 3 coffee shops local to me (there are actually 19!)
So how does Google decide which 3 listings to show me? Well, that's where Local SEO comes in. Once you've set up your Google My Business listing, there are a few optimisation techniques that can improve your chances of getting into the top 3 positions:
Make sure your business is listed in relevant business directories (Yell.com, Yelp.com Thompsonlocal.com etc.)
Make sure your website clearly states your address and this exactly matches the address on your Google My Business listing.
Make sure your NAP (Business Name, Address & Phone Number) are consistent across the whole of the web. There are SEO tools available that can help with this.
Facebook Advanced Location Targeting
You probably already know about geo targeting within Facebook Business Manager, which allows you to target a city or region. But do you know about advanced location targeting which allows you to target people within 1 mile of your business address?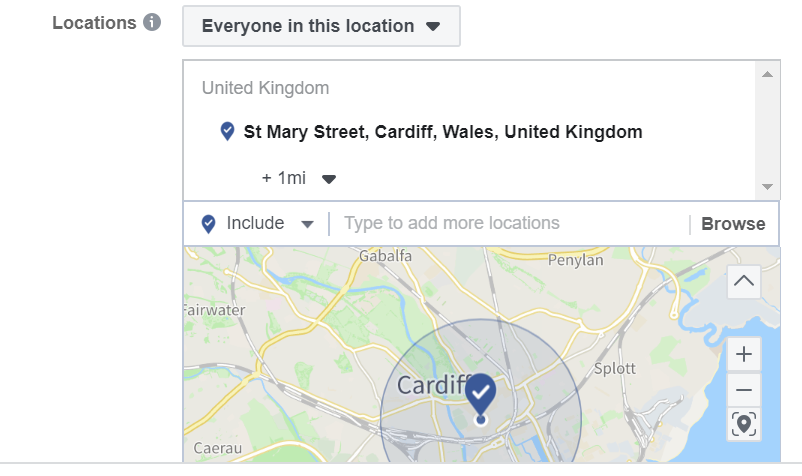 This allows you to target people within walking distance of your business location. You can also filter this with the following options
Everyone in This Location (default)
People Who Live in This Location (ideal for businesses such as coffee shops that will get repeat customers)
People Recently in This Location (again ideal for targeting people who may regularly be in this
location)
People Traveling in This Location (ideal for tourist attractions and hotels etc.)
There are a number of different ads that would work well with this targeting option:
Try weather specific ads e.g. 'It's cold outside, grab a coffee' or 'It's hot right now, grab an ice cream'
If you have events on at your business premises, try listing them or serving an event ad to get people to add the event to their calendar.
Special offers also work really well and are a great way for monitoring the success of your campaigns (more on this later)
Google PPC Location Extension
Once your Google My Business listing is set up, you can you can link that to your Google Adwords account for higher visibility in localised searches. This is done by adding a location extension to your Google Adwords campaign, allowing your address to be shown in 3 places:
At the top of the local listings
On the map (note the different colour of the Reiss paid listing)

On your PPC text ad (multiple locations show below)

Measuring Success
One issue with driving footfall is that it's difficult to measure success. There's no conversion tracking like an online campaign where you're aiming to get people to buy through your website. One way around this is to use specific discount codes on your ads so you can monitor the number of people that have seen your localised ad campaigns. If you need help with any of the above, please contact me for some assistance on the contact form below.